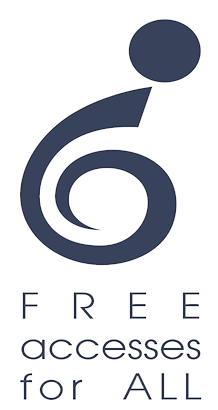 ---
Home
Projects Budget: 269 744.00 €
Duration of the project: 01.09.2019 – 31.01.2022 (29 months)
On 01.09.2019 Varna Free University "Chernorizets Hrabar" has started the implementation of the "Access To Universities for Persons with Disabilities - ATU" project N2019-1-BG01-KA203-062530 as a Leading Organisation.
The project is co-financed by Erasmus+ Programme of the European Union.

Partners:
1. FUNDACJA INSTYTUT ROZWOJU REGIONALNEGO, Krakow, Poland
2. Masarykova univerzita, Brno, Czech Republic
3. CONSIGLIO NAZIONALE DELLE RICERCHE, Rome, Italy
4. Regional Agency for Entrepreneurship and Innovations - Varna (RAPIV), Varna, Bulgaria.

The project aims to support exploitation and advancement of inclusive HEI systems with minimising the risks possibly connected with undertaking new challenges through providing adequate analysis and information. We will collect both best and not successful practices fro partner countries and other available resources presenting solutions implemented in European and other countries, needs to be met, problems and limitations faced, analyse them in depth, make a model support services list with adequate descriptions and conclusions and recent research, elaborate ideas for structure and organisation within the HEI system, develop the model awareness building activities that could and should be implemented in HEI systems to maximise positive impact of support services for students with disabilities and what is extremely important, we will provide testing of implementation of various solutions and elaborate methodology for their effective implementation.